Our Story
Our story begins in 1987 with the planting of the vineyard in Harashim, on Mount Shazor, in one of Israel's rainiest locations and at an altitude of 860 meters.
As natives of this mountain, raised in the wild nature of Harashim, our highest value is land conservation. We act to preserve and enliven the biodiversity in the vineyard and in its surroundings. Our actions are dictated by biodynamic methods of agriculture and winemaking.
The results of these practices support our unyielding ambition to create the highest quality wines. Living soil produces soulful wines. Unique wines that loyally express the vineyard plots and the nature that surrounds them.
The Wines
The winemaking at Harashim Winery strives to be as natural, precise and gentle as possible. This allows full expression of the varieties and growing environment. This ambition is performed through manual harvesting, gentle separation, wild fermentations in small tanks and low temperatures.
Pressing is performed in a basket press.
Red wines go through relatively short macerations, and are aged in old barrels for a year.
For the WHITE MOON and PINK MOON wines, grapes are pressed in whole clusters and fermented in wooden barrels, inox and glass vessels.
Friday at the Vineyard
We open our local wine bar every Friday from spring until autumn. The bar is located in the heart of Harashim Vineyard, under an ancient oak tree, surrounded by vines and overlooking the sea.
A pleasant, relaxed spot, where the lovers of wine and mountain air gather to receive the weekend with a glass of wine in hand. You are welcome to come spend Friday afternoon with us.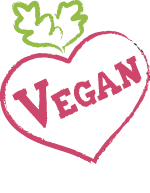 Map